Optimus®
- Optimus Process Integration and Design Optimization Software
Optimus has a direct interface with scSTREAM, scFLOW and SC/Tetra, and the optimization can be performed without any additional customization. It also supports a creation of an original GUI using API and an optimization using Quality Engineering (Taguchi Method).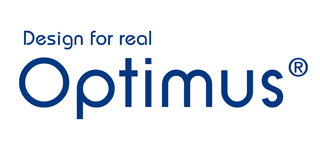 Features
Automation/Integration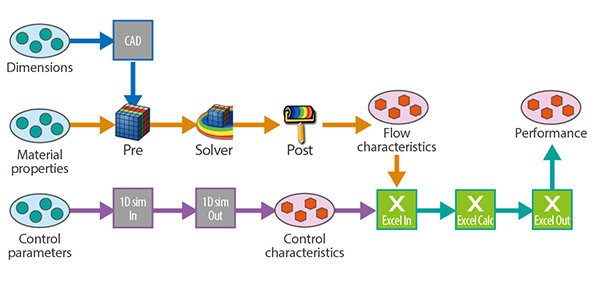 Executes the processes automatically just by constructing a simulation workflow with icons.
Data Mining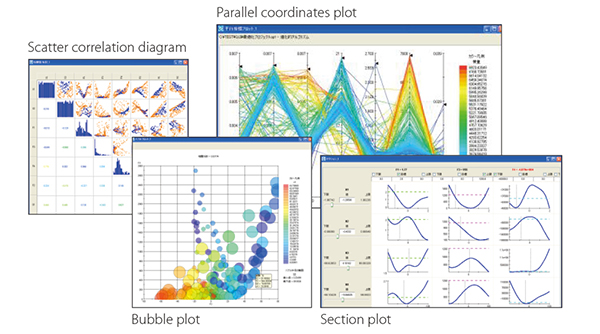 Visualizes data immediately. Relationships between the parameters can be grasped easily from sensitivity and correlation analyses.
Optimization


Optimization algorithm automatically searches the parameters yielding the best performance.
Robustness, Reliability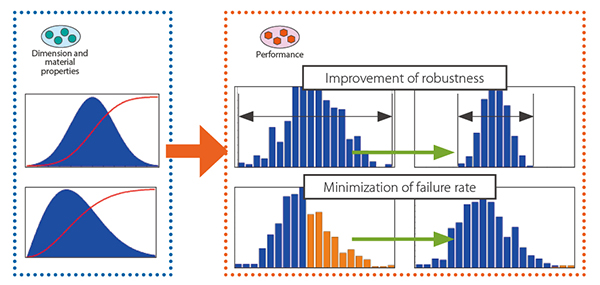 Predicts the variations in performance from the variations of parts. This enables the design with consideration on the variations in advance.
Optimus® for Cradle
Optimus® for Cradle is an optional tool which allows for the uses of optimization functions of Optimus directly on Software Cradle products. Optimization can be performed with ease, by inputting design variables and other parameters from the dedicated GUI*.
* Optimus for Cradle direct interface for scFLOW will be available in V2020
Comparison Table: Optimus® and Optimus® for Cradle
Optimus®
Optimus® for Cradle
Linkage to Software Cradle products
Condition setting
● (Direct interface)
● (Own GUI)
Linkage to third party products
Shape modification using CAD
● (Direct Interface)
-
Simulation linkage
●
-
Calculation method
DOE
Total 23 methods
Central Composite (inscribed), Latin-Hypercube
Response surface
All 5 + Optional 11 methods
Least squares, RBF (cubic)
Single-objective optimization
Local: Total 5 methods
Global: Total 7 + Optional 5 methods
NLPQL (local optimization)
Multi-objective optimization
Total 11 + Optional 5 methods
NSEA+
Robustness / Reliability / Quality Engineering
Total 7 methods, orthogonal table L4-512, static/dynamic characteristics
-
Postprocessing
Method
Total 23 types
Correlation diagram / scatter diagram / optimum solution / Pareto optimality
Model
Total 13 types
Contour, contribution rate