Release of V14.1 of MSC Cradle CFD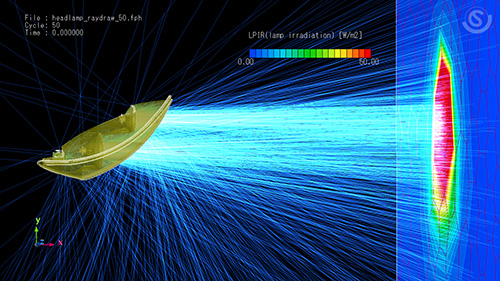 Osaka, Japan (November 13th, 2018) – Software Cradle Co., Ltd., part of MSC Software a Hexagon Company, today announced the latest release of its technology leading CFD (Computational Fluid Dynamics) software scSTREAM v14.1 and scFLOW v14.1. Building on the v14 Cradle CFD releases of earlier this year the v14, these represent a significant milestone for MSC and Cradle. The first major CFD product releases as part of the MSC portfolio of solutions, they generated tremendous interest in the market and extremely positive feedback about the significant competitive meshing and solving performance improvements seen, and by some of the exciting possibilities gained from bringing together some of the industry's most respected CAE simulation solutions.
---
About Software Cradle
Software Cradle Co., Ltd. is an innovative provider of computational fluid dynamics (CFD) simulation software. Established in 1984, the company has pursued to offer unique, innovation focused, and highly reliable CFD solutions that enhance customers' product quality and creativity. In 2016, the company joined MSC Software Corporation (headquartered in Newport Beach California, US), the worldwide leader in the field of multidiscipline simulation. As a truly global company, Software Cradle delivers all-inclusive multi-physics solutions.
For more information about MSC Software Corporation, please visit:
- MSC Software Corporation https://www.mscsoftware.com
Inquiry
For any inquiries regarding this notice, please contact us at:
Software Cradle Co., Ltd.
Public Relations & Marketing Dept.
E-mail: info_en@cradle.co.jp