Cradle Conducts Aerodynamic Analyses for Gran Turismo 6

December 2013/ -- Gran Turismo is a worldly known car racing game for PlayStation, developed by Sony Computer Entertainment. The realistic vehicle motions achieved in the racing scenes have been highly regarded for its innovative technology implemented.
To achieve even more realistic motions of aerodynamics, Computational Fluid Dynamics (CFD) was introduced in Gran Turismo 6. SC/Tetra, an all-in-one general purpose CFD software developed by Software Cradle, was used to conduct calculations.



(Analysis results shown from 2:00 onward in the animation)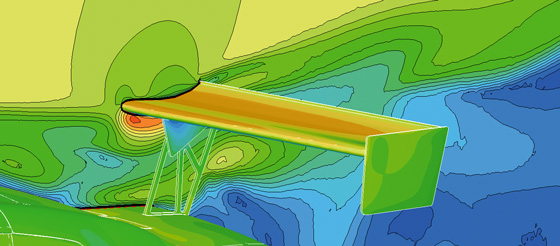 Flow visualization around a rear wing of a racing vehicle (calculated by SC/Tetra)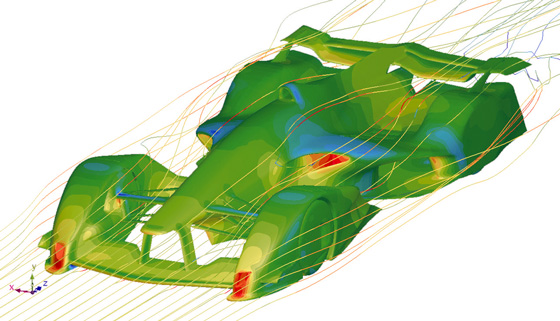 Aerodynamics analysis using SC/Tetra
---
Gran Turismo 6
 Experience the real aerodynamics materialized by the highly improved physics model. Gran Turismo 6 is a racing simulation software for PlayStation 3, developed by incorporating the use of computational fluid dynamics (CFD). The original Japanese version was released on December 5, 2013.
 A complete booklet titled as Beyond the Apex is included in the limited edition (for Japanese versions), which illustrates the foundation of vehicle engineering as well as the detailed explanations on SC/Tetra analysis results.

Gran Turismo Official Website
http://www.gran-turismo.com/



About Software Cradle
Established in 1984, Software Cradle Co., Ltd. is a privately held maker of Computational Fluid Dynamics software headquartered in Osaka, Japan. Cradle's prestigious customer list includes worldwide prominent companies and elite universities. For additional information about Cradle's products and services, please visit: www.cradle-cfd.com
The Software Cradle Co., Ltd. corporate logo and individual product logos are trademarks or registered trademarks of Software Cradle Co., Ltd.
Inquiry
For any inquiries regarding this notice, please contact us at:
Software Cradle Co., Ltd.
Public Relations & Marketing Dept.
E-mail: info_en@cradle.co.jp